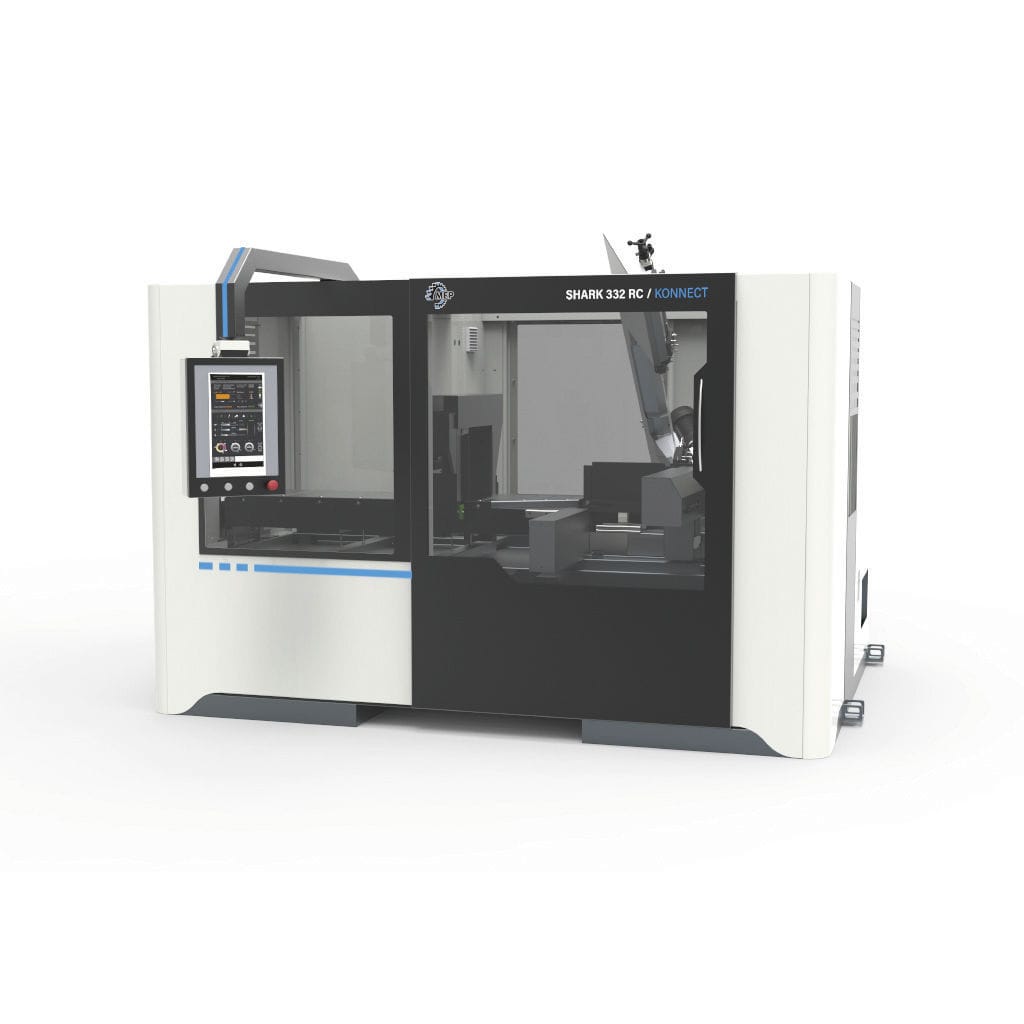 CHARACTERISTICS
Technology

band

Treated material

for metals

Applications

for profiles, for pipes

Other characteristics

fully-automatic, programmable

Round piece diameter

130 mm, 160 mm, 200 mm, 250 mm, 310 mm (5 in)
DESCRIPTION
The SHARK 332 RC KONNECT band sawing machine, fully automatic and with programmable double cutting angle, maximizes safety and power for reliable performance and intelligent production that is always efficient.
– Automatic hydraulic mitring band sawing machine, with double cutting angle between -60° and +60°, with automatic and semi-automatic cycle operation for cutting iron pipes, profiles and beams.
– "Operator-free" operation: with the self-positioning of the operating head and the vices, the automatic management of the scrap and the facing cut, the machine operation is fully automated, thus minimizing the operator's programming and intervention times.
– Programmable automatic rotation of the operating head between -60° and +60° for symmetrical and asymmetrical cuts with brushless motor, which allows precise control in speed, torque and position.
– Cutting force control by means of an electric cylinder driven by brushless motor; the combination of the servomotor with ball-recirculating screw guarantees a precise control of the cutting dynamics with an immediate feedback response to all stress variations generated during chip removal.
– Double vice for optimal bar management: the movable vice automatically positions itself according to the programmed cutting angles, reducing the machine set-up times; the fixed vice contributes to better clamping while cutting and ensures that the position of the fed material is not lost during the feeder out-of-size.
– Rotating table mounted on a preloaded one-turn base fifth wheel to ensure a high number of automatic revolutions of the operating head.