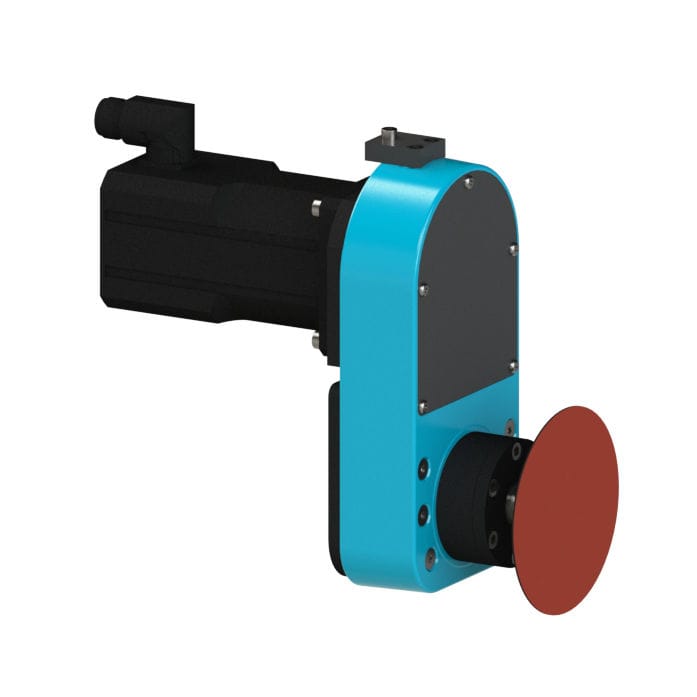 CHARACTERISTICS
Other characteristics

angle, for robots

Power

1.5 kW (2 hp)

Rotational speed

Min.: 0 rpm (0 rad.min-1)

5,000 rpm (31,415.9 rad.min-1)

Max.: 10,000 rpm (62,831.9 rad.min-1)
DESCRIPTION
The WS is a precision angle grinder.
Spindle speeds up to 5'000 min-1 can be adjusted precisely.
Standard version with servomotor 4.8 Nm, 400 V.
The M14 spindle attachement pitch is market standard as wel as the grinding discs.
An adapting plate on the transmission housing allows the angle grinder to be mounted in all directions.
Speed range at 50Hz [min-1] 0 – 5000
Max. Permissible speed [min-1] 10000
Motor power at 50Hz [kW] 1.5
Tool holder M14
Weight / color 8.0